If you are looking for affordable and highly versatile lapel pins then you have to give custom screen printed pins or offset lapel pins serious consideration. Offset pins designs are highly customizable and equally versatile. Since they are affordable, you can use them for reward or recognition programs in your company or organization. Still, you can use them for other noble purposes such as fundraising or charity.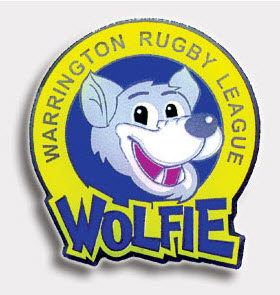 Despite the fact that screen printing is a new technology, it has so far produced outstanding results especially with complex multi-colored designs. Pins Overnight has profound experience in design and production of screen printed lapel pins. Here are a few things that will help you make an informed choice when ordering lapel pins.
Custom Screen Printed Pins
Screen printed lapel pins are not only affordable but they are also highly customizable. You can use screen printed lapels in a variety of ways and still attain fantastic results. Whether you want to incorporate logo or tagline, screen printed lapel pins guarantee fantastic results better than what you would achieve with ordinary print.
There are so many inspirational ways you can use screen print lapel pins. Just to add to what we indicated earlier, you can use the pins for commemoration, appreciation, and special events. You can order custom screen print lapel pins to commemorate or celebrate individual or team accomplishments. Awarding pins to outstanding individuals for their commitment and exemplary service will inspire others to work diligently and uphold the company's or organization values.
Custom Screen Printed Pins – The Manufacturing Process
Pins Overnight has mastered the process of designing and producing high quality custom screen printed lapel pins. Our manufacturing process seeks to balance the elements of beauty and function during production. After printing custom art on vinyl,we apply thin metal pins and incorporate color reproduction to maximize the effect of coloring. Our team takes great care of various details and the resulting pins always have great design effects.
Ordering Screen Printed Pins
It is now easier for customers to order screen printed lapel pins from Pins Overnight than ever before. To get your pins, just submit to us a copy of your pin design, preferably a photo or sketch via e-mail. Our designers will evaluate your design and where necessary make changes which you can review. Once you approve the final design, we will proceed with production. Check out our gallery section for some inspiration.
Do you have any custom design or artworks? We urge you to share them with our design team. Our designers have the mind and eye to perfect your design and deliver pins that matches your needs. We can handle small and big projects with ease. Leave us the hassle of creating screen printed pins so that you can focus more on the core activities of your business.
Whether you are looking for a combination of great pricing, quality pins, and customer satisfaction, Pins Overnight has all you need to deliver pins just as you want them.Our pricing is competitive and affordable which gives you the chance to enjoy great value on all purchases. Every order of screen print that you place guarantees you the following:
Free setup
Free artwork
Limitless revisions
Expedited shipping
Request a Free Quote and get the best custom screen printed pins at affordable prices!